MOVI M15 Kit
-
AUD 250 / day
- MōVI M15 hardware
- 4 x MōVI Lipo Batteries
- 2 x MōVI Battery Chargers
- MōVI 15mm Rod Mount adapter
- MōVI Battery to female d-tap cable
- Google Nexus 7 - 7" compact Android tablet for MōVI App access and control (includes manual and interaction videos)
- Additional integrated, accessory power cable (movi battery to 2 pin lemo) to camera stage for powering
Heden Carat
Remote Focus
- 1m super thin and flexible BNC to BNC, SDI video cable (to send video from any SDI equipped camera to monitor and/or recorder on handle bars)
- 1m super thin and flexible HDMI (std male) to HDMI (std male) cable
- 1m super thin and flexible HDMI (std male) to Micro HDMI (male) cable (Sony A7s compatible)
-
Cinemilled Pro Dovetail
for Movi M15.
-
Movi Ninja star
and
Toad in the Hole
(male adapter) - for mounting gimbal to tripods, cranes, car mounts etc.
- Jason Cases Large road case for MōVI M15 which allows transporting of camera.
Red Epic/Scarlet Dragon cable and power extras for gimbal
-
AUD 30 / day
- V-lock battery mount - 5 x D-Tap 12V outputs with handle bar mounting components
- 1m super thin and flexible Red Epic Power cable - Right angle lemo to D-tap
- 36" super flexible and thin, Red Touch or Bomb EVF cable
Movi Ring
- AUD 30 /day
- Includes Male 'toad in the hole' adapter.
CineMilled Pro Dovetail Kit for M10/M15
- AUD 20 / day *
- Pro Dovetail (Long version)
-
Counterweight
(3/8-16" threaded) - 4 x 1 inch (159g ea) and 2 x 2 inch (326g ea)
*Included at no extra charge if hired with the Movi M15 kit.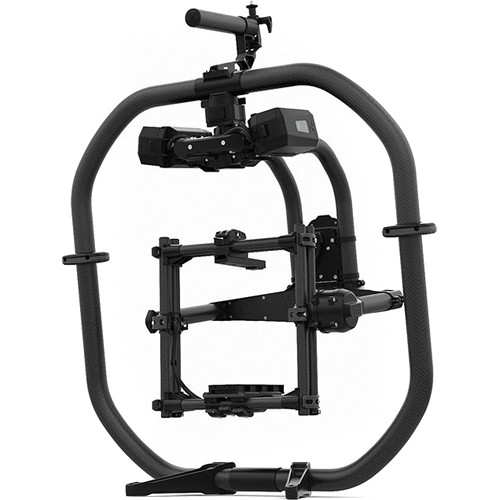 Supporting camera and on sled accessories up to 15lbs (7.5kg)
MOVI MIMIC Kit
-
AUD 75 / day

With this MōVI Control method, there are no joysticks, knobs or wheels. Just tilt, pan or roll and the MōVI will follow. Move the MIMIC and the MōVI will follow. It's so instant and organic that operators can execute complex moving shots with precise framing after just minutes of practice.
Includes: Mimic hardware, Mimic receiver (pre-installed on Movi M15), handle bars, 5V battery power for hardware, mount plate for attaching to tripod, monitor mount. Available only with the hire of the Movi M15.
VERACITY CONTROL WHEELS WIRELESS KIT for Movi or Ronin
-
AUD 150 / day
Made by PLC Electronic Solutions and Camera Positioning Systems, the
Veracity Control Wheels
system is a professional, digitally controlled, precision balanced hand wheel system for the operation of 'RC style' camera gimbal mounts like the DJI Ronin and Movi. Take control of your gimbal rig with a professional tool that is far more at home on major productions than a hobbyists joystick.
This wireless kit includes the Futaba or Spektrum slice module which eliminates the need for an RC Controller to control any gimbal system that utilises a Futaba or Spektrum receiver. Movi uses Spektrum and Ronin uses Futaba. Other radio modules compatible with Arri's Artemis Maxima, coming soon as a future option. Operation manual viewable
here
.
The Veracity Control Wheel wireless Kit comes with the following:
1 x Pan Veracity Control Wheel with Slice
1 x Tilt/Roll Veracity Control Wheel
1 x Veracity Base Plate
1 x Digital Motor Cable
1 x P-TAP Power Cable (for use with p-tap compatible 12V batteries
1 x Programming Serial Cable
1 x Optional Pelican Storm Case with Veracity Foam Insert
1 x PLC Futaba Radio Module or Spektrum Radio Module - please specify requirements as this needs to be changed prior to hire.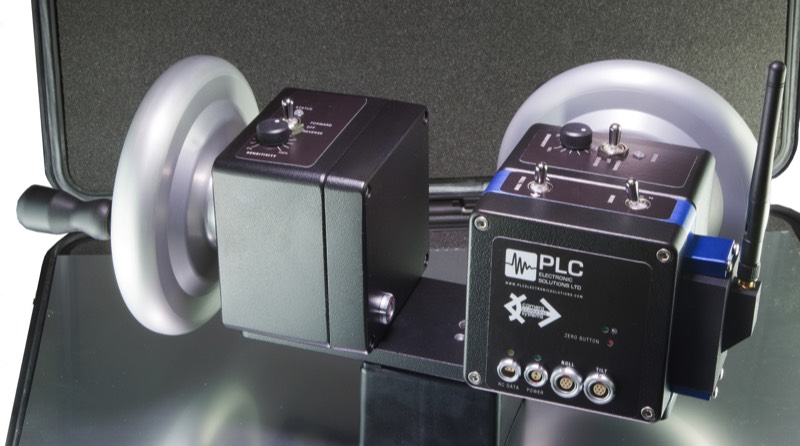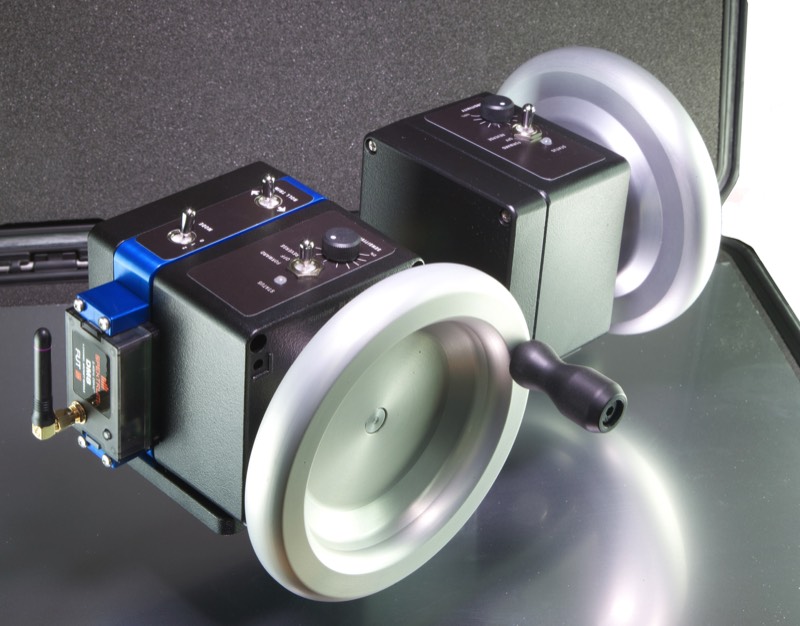 EXHAUSS - EXOSKELETON Camera Support
-
AUD 150 / day
Re-distributes up to 14.5kg of load from the arms of the gimbal operator to the hips, whilst adding vertical (up and down) stabilisation to moving 3-axis gimbal shots. Compatible with all gimbal systems including Movi, Ronin, Gstabi, Helix etc. If hiring, please read usage and adjustment tips
here
.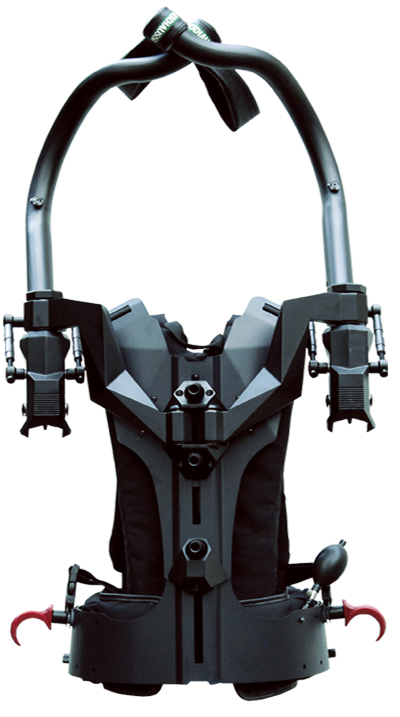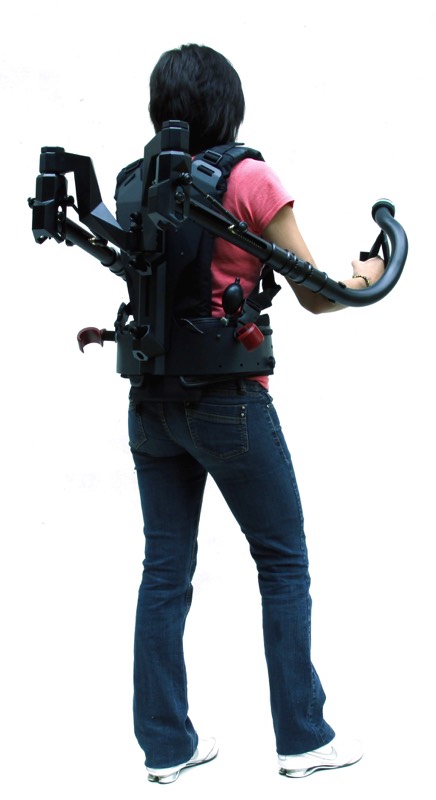 Heden Carat - Lens control kit
-
AUD 150 / day

Single axis - Focus or Iris - Simple to operate, compact, lightweight lens control system with no noticeable latency and up to a 1km range.
Includes
: High torque lightweight Heden M21VE-L motor, 15mm or 19mm rod mounting capability, D-tap powering option for on camera receiver, Red Epic/Scarlet/Dragon Run/Stop cable, 3 X marking discs and .8 (cine std), .6, .5, and .4 lens gear options. Transmitter hand unit features a 1/4" 20 female socket for mounting to 'noga' style arms and is small and light enough to be mounted on the gimbal top bar for single operator focus control if required or to the side of a portable monitor. Instruction Manual available
here
Video Devices Pix E5 - 5" Portable HDSDI/HDMI LCD Monitor/Recorder Kit
- AUD 125 / day
1080p HD screen - 1920 by 1080 pixels - Lightweight handheld or camera mountable monitor. Super sharp, bright (500 nits) monitor/recorder, powered from Sony L-series batteries, AC power or D-tap. Records to various Apple ProRes formats up to Ultra HD (4K). SDI input and loop through. HDMI input and loop through. Onboard cross conversion from HDSDI to HDMI and from HDMI to HDSDI. HD output only. Touch screen zoom function for fast on screen focus checks.
Kit Includes:
1 x 500GB Speed Drive
1 x 250GB Speed Drive
6 X Sony NP-F550 L Series Batteries
Dual battery charger
Pix-E5 Hood
Manfrotto 482 Ball head w cold shoe for on camera mounting
1m BNC - BNC cable
1m HDMI - HDMI Cable
0.5m D-tap cable
120/240V AC Power adapter
Small HD DP6 SDI - 6" Portable HD LCD Monitor - AUD 40 / day
True HD 1280 by 720 pixels - Great camera mountable focus puller monitor or small client or director monitor. SDI input and loop through. HDMI input. Battery or mains powered.
Also Includes:
120/240V AC Power adapter
2 X Small HD rechargeable Batteries and charger, or
2 X Canon LP-E6 Batteries (5d/7d batteries) and charger
Small HD DP6 Hood
.5m HDMI-m to HDMI-m cable
.3m HDMI-m to mini HDMI-m cable
1m BNC - BNC cable
Small HD DP4 EVF 4"Portable LCD Monitor - AUD 30 / day
Lightweight compact 4" monitor with viewfinder attachment. Use as on camera viewfinder or remove viewfinder and use as compact lightweight monitor. Works well with Epic camera as EVF option when combined with Solid camera works viewfinder bracket (part of Epic Kit) Battery or mains powered. HDMI Input and passthrough. Audio monitoring of HDMI stream via mini-jack output.
Includes:
2 X Canon LP-E6 Batteries (5d/7d batteries) and charger
.5m HDMI-m to HDMI-m cable
.3m HDMI-m to mini HDMI-m cable
Bright Tangerine Misfit Atom - Ultra-lightweight Clamp-on Mattebox -
AUD 40 / day
This ultra lightweight, 2 stage, clamp-on matte box accommodates 4"X5.65" filters or 4"X4" filters. Without shade this matte box weighs just 98g and with shade 195g. It fits onto 114mm lens fronts or 80mm lens front with the included lens front adapter, and it perfect for gimbal or steadicam usage where the lightest, simplest matte box option is desired, whilst still being able to use standard matte box filter sizes.